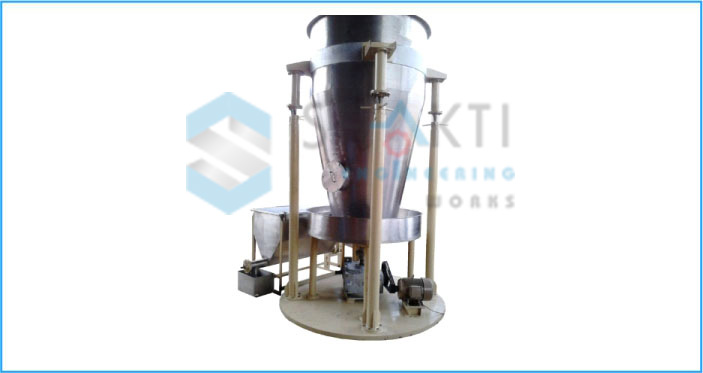 Rotary Table Feeder is considered as an alternative used where the material to be conveyed is not of uniform consistency. Shakti engineering works comes first when high quality Rotary Table Feeder is demanded. The product is widely applicable for extracting and feeding the free flowing powdery and granularly and small lumpy material from silo at the control rate.

Our supreme quality raw material ensures its long life. Our products are available in different capacities and offered at market leading price in the market. These products are highly demanded in domestic as well as international market for its durability, reliability, easy to operate.

Our every product is well furnished and designed by our highly experienced and knowledge engineers.
Feature :-
Storage powder & feeding as required, Easy Cleaning, No noise & No vibration
Dust Free Operation, Low Power Consumption, Easy Maintenance
Application :-
Chemical, Guar Gum, Pigment Colors, Dyestuffs, Fertilizer, Insecticides, Pesticides & etc.
Model size is available :-
500 litter to 10,000 liters Capacity
Drive - 5 hp to 30 hp