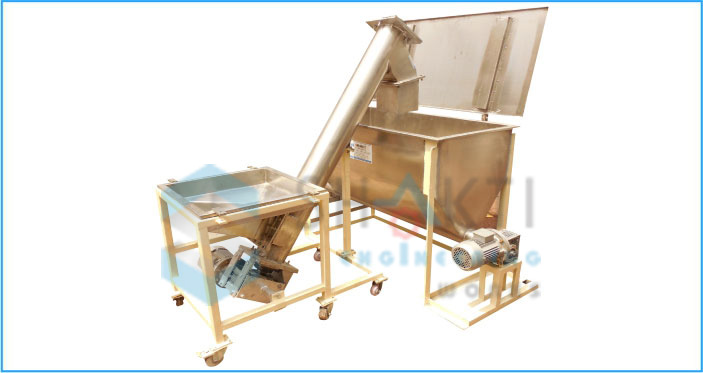 We are manufacturer of entire kind of auger screw feeder for filling of verialbe products such as lime powered, granules, and entire kinds of free powder. We are popular as the top famous enterprises in this sector, providing an outstanding quality of the screw feeder which is superior quality precise in the volumetric proportioning. Our provided screw feeder is perfect for elevating greatly abrasive materials without causing any harm. We offered screw feeder is utilized to collect, feed, and transfer as well as distribute the raw materials. The customer can avail this screw feeder in vast features as according their needs.
Feature :-
Storage powder & feeding as required, Easy Cleaning, No noise & No vibration
Dust Free Operation, Low Power Consumption, Easy Maintenance
Application :-
Guar Gum, Agro Chemical, Pigments, Pharmaceutical, Nutraceuticals, Ayurvedic & Herbals, Detergent, Paint, Bakery & Biscuits, Food Salt & Dairy, Cosmetics & etc.
Machine size is available :-
4" NB To 12" NB Pipe Diameter with 200 ltrs to 10,000 ltrs storage tank capacity