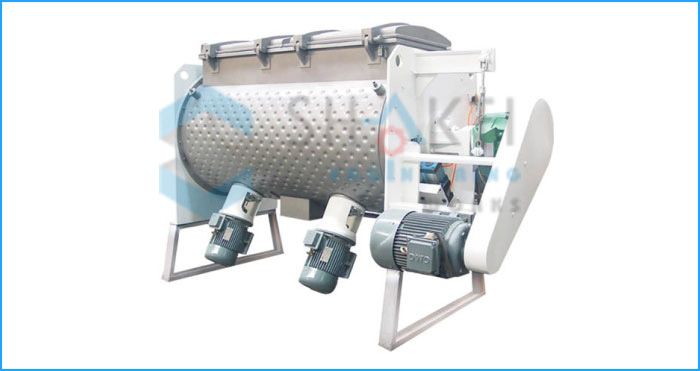 Our Plough shear mixer includes a cylindrical drum including a plough shaped mixing components which is mounting on the horizontal shaft. We make a mechanical fluidized bed mixing operation. Our mixing equipment project as well as hurl materials away from the wall into the free room space in the crisscross directions, and also inversely back again. We have several years of experience in manufacturing these kinds of industrial products. Of course, you provide affordable services for our customer so that everybody can easily avail our services at their budget friendly price in the efficient manner.
Application :-
Quick and homogenous mixing of pastes, rubber, and heavy plastic masses. Bulk Powder in dry / dry solids, dry/paste, and wet-wet mass. Applications in Food, Pharmaceutical Chemical industries. Solid Solid Mixing. Solid Liquid Mixing. Homogenizing. Blending. Granulation. Multiple Phase Reactions.
Choppers :-
Choppers are working in conjunction with the shovels, intensify the mixing process. They are used for dispersing lumps which are either in the original product or which forms during process, they chop pasty additives or prevent the formation of agglomeration when liquid is introduced to the mix.
Options :-
Jacket for heating/ coolingWear resistant liner plates for abrasive products Split design stuffing boxes, Air-purging stuffing boxes, Mechanical Seals. Spraying system for liquid injection.
Machine size & Moc Available :-
100 litter to 8,000 liters Capacity
Drive - 2 hp to 125 hp