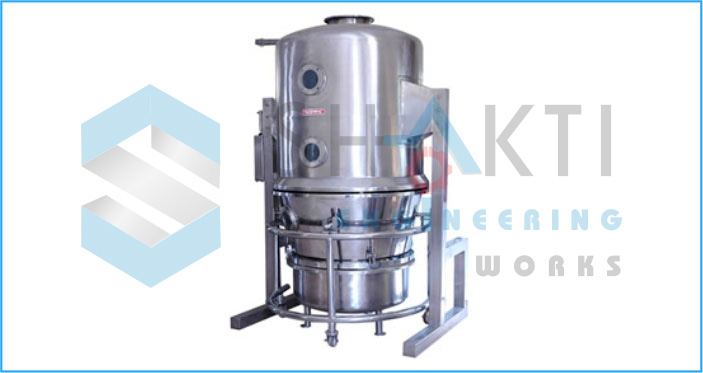 Fluid bed dryer is the valuable device that can be used in the entire powder processing industry. Apparently, it plays a crucial role in the pharmaceutical industry. Fluidized bed drying is one of the innovative methods this process will reduce the drying time. In addition to this, fluidized bed drying also provides controlled and uniform drying conditions, so it becomes popular when compared to the uneven drying in trays. We offer Fluid bed dryer with some unique qualities that are highly suitable for different drying applications. Normally, the Fluidized bed dryer allows drying of your product fast.
FEATURES :-
Uniform drying and rapid exchange of granules. Fully automatic bag shaking arrangement.
Heating by electricity /steam with SS heat exchangers.
Fluid bed to achieve fast heat transmission of medium. Seal negative pressure operation, there is no dust.
Because of using anti-static material as filter, it is safe in operation;
The equipment has no dead corner so it is easy to clean fully and there is no cross pollution
Contraction :-
MS, SS 304L, SS 316L Material & as customer requirement.
Application :-
Agro Chemical, Pharmaceutical, Nutraceuticals, Ayurvedic & Herbals, Detergent, Paint, Bakery & Biscuits, Food Salt & Dairy, Cosmetics & etc.
Model size is available:-
| | |
| --- | --- |
| Model | Gross Capacity |
| FBD 30 | 30 kg |
| FBD 60 | 60 kg |
| FBD 120 | 120 kg |
| FBD 150 | 150 kg |
| FBD 200 | 200 kg |
| FBD 250 | 250 kg |