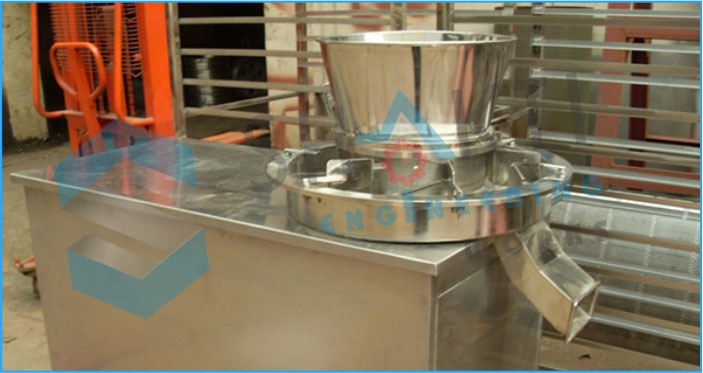 Specification :-
Our Basket extruders offer low-pressure approach of the wet extrusion merged along with the moderate sheer. The basket extruder is the creative array which builds on the proven latest technology and also its merits. Our basket extruder is the lowest pressure extruder for a mass performance utilized broadly in the Agro chemical and pesticide industries. We designed basked extruder in well-equipped form to offer greater output at a lower price. Our basket extruder designs in the horizontal along with the hopper on the pinnacle which comes the pressing cam and mesh.
Features :-
Robustness, High durability, Accurate dimensions, Abrasion resisting, Easy to Operate
Low Maintenance, Economical, Excellent Performance, Easy Installation
Application :-
Food & Spices, Pharma, Chemical, Minerals, Guar Gum, Starch, Pigment Colors, Dyestuffs - Fertilizer - Insecticides – Pesticides & etc.