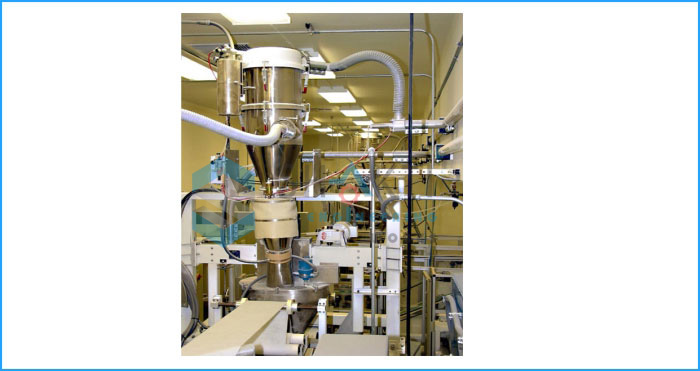 Specification :-
There are several ways available to move big dry materials like powders, but vacuum conveying get more recognition among industry experts because of its simple operation. Due to this, they are seeking for the best vaccum conveying system. For meeting the requirements, we come with a wide array of vaccum conveying system that perfectly suits all factory needs. Our system transfer materials based on the time period to vacuum receiver. We use specialized technology and latest techniques to make our vacuum conveying system much efficient. Our conveying system has specialized features to perform different types of vaccum conveying process.
Features :-
Robustness, High durability, Accurate dimensions, Abrasion resisting, Easy to Operate
Low Maintenance, Economical, Excellent Performance, Easy Installation
Application :-
Food & Spices, Pharma, Chemical, Minerals, Guar Gum, Starch, Pigment Colors, Dyestuffs - Fertilizer - Insecticides – Pesticides & etc.