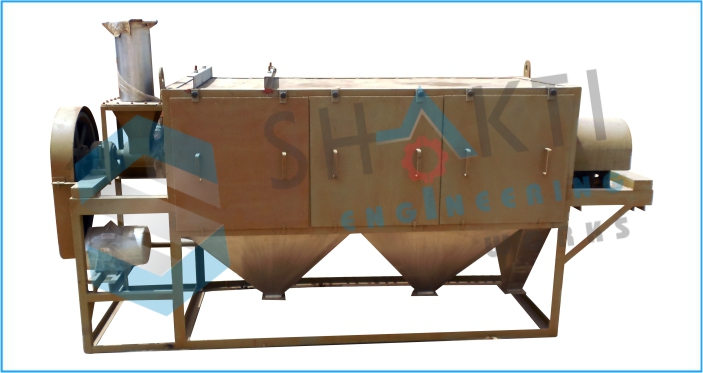 Specification :-
Centrifugal sieve is a specially designed device available to process animal feed. In general, the centrifugal sieve separates as well as sieves foreign objects that include husks and lumps from flour in the feed manufacturing. Of course, we offer Centrifugal sieve for food processing, oil milling, and many other similar industries. We design Centrifugal sieve high-quality material that offers high quality, stable end products. Our centrifugal sieve provides exceptionally clean and high-quality products. Apparently, you will get quarantined uniform particle sizes and products that are also free from contaminants. So prefer our Centrifugal sieve for your industry.
Features :-
Heavy Structure, Easy Cleaning & Changing Screen, Screen change as required
No Vibration Free Particle Screening, Dust Free Operation, Low Power Consumption
Application :-
Food & Spices, Pharma, Chemical, Minerals, Guar Gum, Starch, Pigment Colors, Dyestuffs - Fertilizer - Insecticides – Pesticides & etc.
Contraction :-
MS, SS 304L, SS 316L Material & as customer requirement.
Capacity :-
500 kgs to 2000 kgs per hour