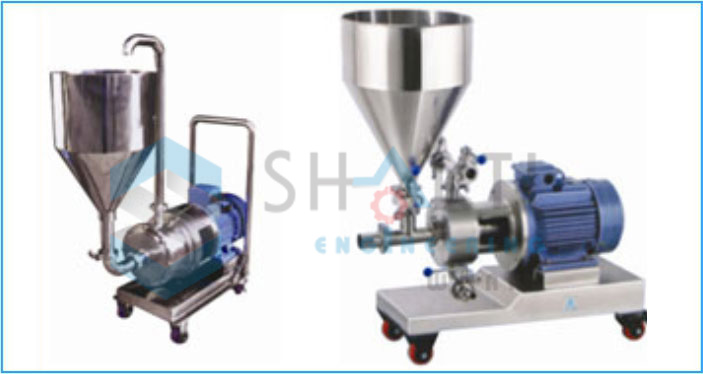 Specification :-
We are the best manufacturer of inline homogenizer who works hard to meet all the requirements and needs. Our inline homogenizer includes sturdy construction as well as bulk in weight as well as can be moved from any place to some other place for work. We use unique design and specialized techniques to make our product much efficient. Our products take minimal repairs cost as well as incredibly simple install. We manufacture each and every product based on the individual needs of our customers. Our products are well-known for its specialized features such as long service life, high functionality, and optimal performance.
Features :-
Robustness, High durability, Accurate dimensions, Abrasion resisting, Easy to Operate
Low Maintenance, Economical, Excellent Performance, Easy Installation
Application :-
Food & Spices, Pharma, Chemical, Minerals, Guar Gum, Starch, Pigment Colors, Dyestuffs - Fertilizer - Insecticides – Pesticides & etc.