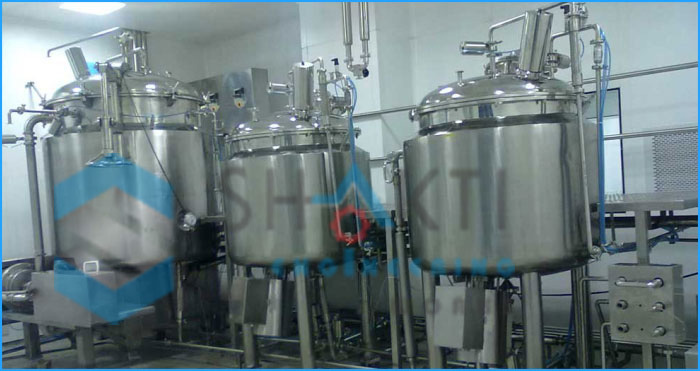 Specification :-
Catering to the needs of the pharmaceutical sector, we are one of the leading Preparation vessel & liquid syrup plant manufacture. We design in different batch capacities which start from 500 to 10,000 litters. Of course, it highly utilized for the preparation of pharmaceutical liquid oral preparation. Sturdy in the construction plant offered along with primary syrup manufacturing vessel, storage vessel and sugar preparation vessel. All out plant provided along with an interconnection piping along with the pumps as well as valves. Our vessels provided along with seam heating and cooling jacket along with insulation according to the procedure needs.
Features :-
Robustness, High durability, Accurate dimensions, Abrasion resisting, Easy to Operate
Low Maintenance, Economical, Excellent Performance, Easy Installation
Application :-
Pharma, Chemical, Pigment Colors, Dyestuffs, Fertilizer, Insecticides & etc.