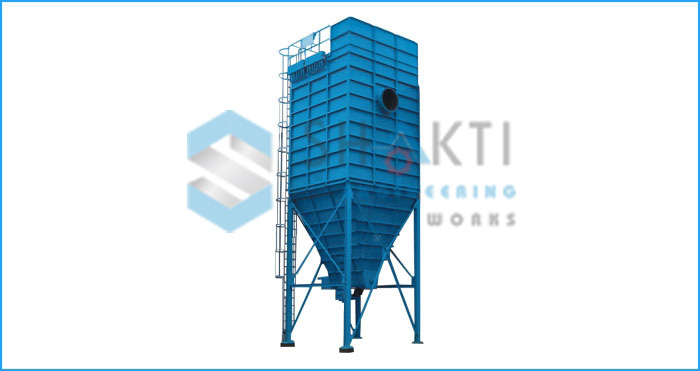 Specification :-
These pulse jet dust collector automatic clean bags. Bags are self cleaned automatically by utilizing pressurized air from pulse tank. Fine powder with air enter at bottom cone through baffle pipe. Dust is collected and comes out regularly from bottom while clean air comes out from plenum.
Bag house is Rectangular or circular design and comprises of central cylinder, bottom cone with baffle pipe, tube sheet, top plenum. It is provided with flanges and strengthened by flats from outside.
Bags are suspended from tube sheet. It is with metal inner cage and ventury. It is snap band lock type. Bags are removal top side. Bags are make Non woven polyester – 500 gsm – Anti static + Oil repellent finish. Pulse tank Provided with tank, solenoid valve, flexible hoses, blow pipe, ball valve, Pr. gauge, FR unit, flexible pipe.
Features :-
Robustness, High durability, Accurate dimensions, Abrasion resisting, Easy to Operate
Low Maintenance, Economical, Excellent Performance, Easy Installation
Application :-
Food & Spices, Pharma, Chemical, Minerals, Guar Gum, Starch, Pigment Colors, Dyestuffs - Fertilizer - Insecticides – Pesticides & etc.